Training the local private sector in
Simple, Market based, Affordable, and Repairable Technologies
---
The SMART Centre Group
Currently there are 4 running SMART Centres (Tanzania, Malawi, Mozambique and Zambia) and 1 SMART Centre in establishment (Ethiopia). Within the SMART Centre group, the Centres exchange knowledge and experiences and create leverage. They are coordinated by MetaMeta and supported by NGOs including Aqua for All and the SKAT Foundation.
To become a member of the SMART Centre Group, conditions apply;
Quality in technologies
Most SMARTechs are simple but a hard lesson learned is; "Simple is not easy". Details are important. Products disseminated via a SMART Centre need to be technically sound and approved by the SMART Centre Group.
Quality in training and management
Manuals for and trainers in production, installation etc. should be of good quality. Good management is essential and a SMART Centre should generate income and become self sustaining.
Cooperation
A SMART Centre cooperates with a local partner in each country, agrees with the vision and mission of the SMART Centre Group and cooperates with the other members.
SMART WaSH Solutions in times of Corona from TheWaterChannel on Vimeo.
Highlights
Book on Self-supply: 'Filling the gaps in public water supply provision'
One of the approaches promoted by the SMART Centres is supporting self-supply, so stimulating people to invest in their own water system like a well and pump.
There is now the first ever book on Self-supply Filling the gaps in public water supply provision has been published by Dr. Sally Sutton and John Butterworth. By RWSN it has been called THE book and on the first day of publication, the book was downloaded more than 500 times already.
In the book several SMART Centres and the people involved like Rik Haanen, Walter Mgina, Reinier Veldman and Henk Holtslag are mentioned.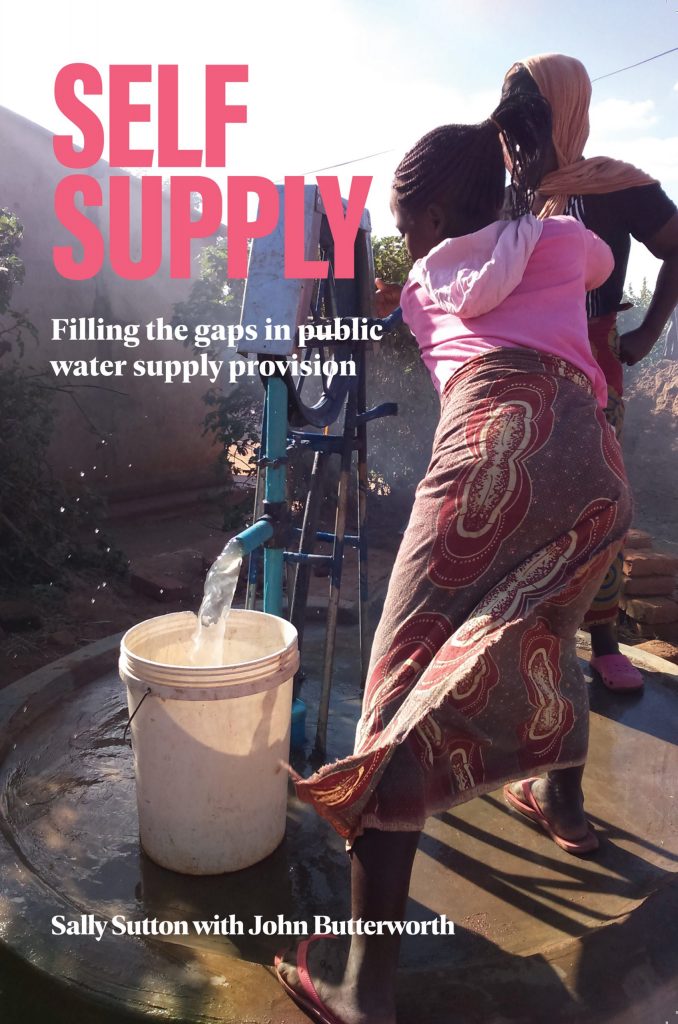 Self supply is increasingly seen as one of the options to reach SDG6.1 and related SDGs for food, income and employment. We highly recommend that you download and read the book. You can get your copy through Practical Action. The electronic version is for free and there are paid soft and hard-cover versions availble.
'Self-supply has long been overlooked because it is largely unmapped, unmonitored and unregulated, and therefore invisible to policy-makers and decision-takers. This wonderful new book shows what they are missing by providing an accessible but comprehensive overview of self-supply in its many forms and contexts, from the lowest income countries to the highest. It puts people at the centre of the challenge to achieve universal water access and is a celebration of ingenuity and resilience – and highlights that household investment and remittances can play a vital role in plugging the investment gap in rural water infrastructure. This book is destined to become a classic reference that all rural water supply professionals should become familiar with.'

Sean Furey, Director, Rural Water Supply Network (RWSN)
29 January 2021: Bachir Afonso missing for one year
One full year has passed since we have heard from Bachir Afonso, our dear friend and companion, who was the practical manager of "Grupo de Saneamento de Bilibiza" in Cabo Delgado province in northern Mozambique. The 29th of January 2020, Bilibiza was attacked by resurgents from the north, burning half of the total of houses in Bilibiza. Most people of Bilibiza had fled to the woods by then. Late afternoon they came to the workshop of GSB, where Bachir still was present.
At 19.19 PM Henk Holtslag of the SMART Centre Group received an app-message in the Netherlands from Bachir Afonso saying:
"Cry for help. Armed men have entered Bilibiza and are burning from 5 PM till now. All schools were burnt. We no longer have a SMART centre. They are destroying Bilibiza!!"
This was the last we ever heard from him. So we fear for his life and probably also that from his wife. We have still some hope that he is still alive.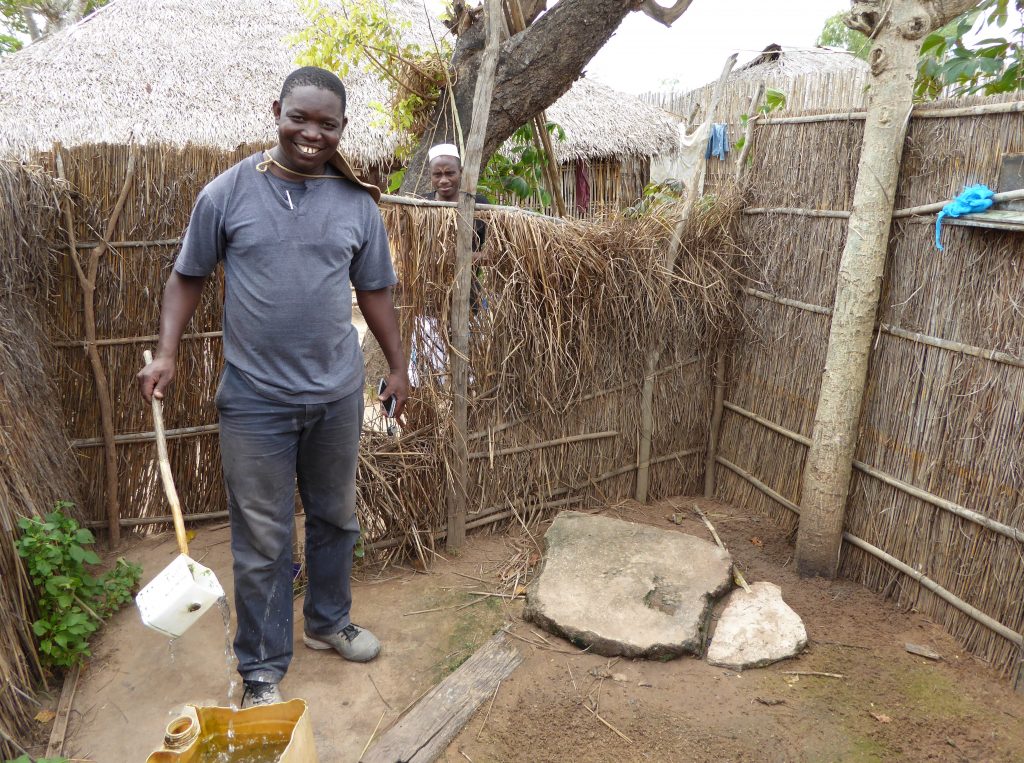 read more
Water for all health centres in Eastern Zambia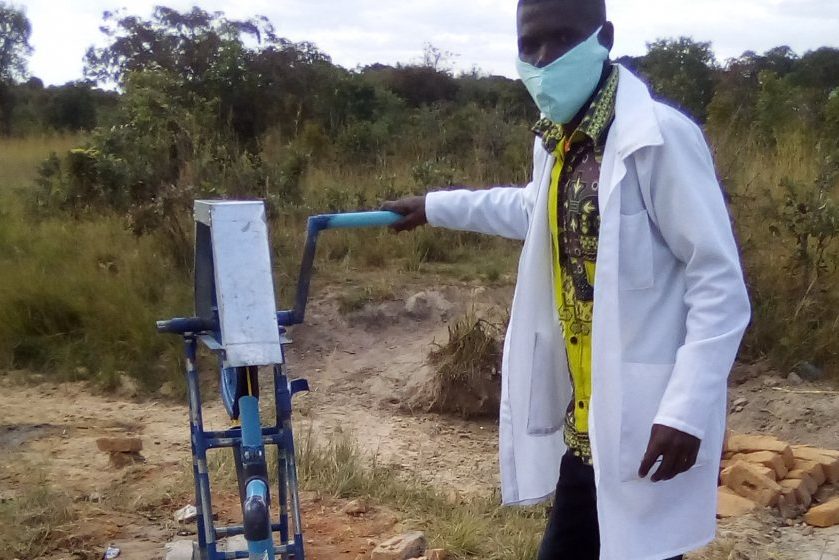 As one of the COVID-19 responses the Jacana SMART Centre in Zambia took the initiative to provide water to Health Centres in Eastern Zambia. This initiative was supported by Wilde Ganzen and several other donors.
The website www.dutchwatersector.com/ recently published a newsitem in which the project is highlighted. See newsitem.
This initiative has shown how, through the trained entrepreneurs, the SMART Centres can contribute to increased access to the much needed water at Health Centres which will, also beyond COVID-19, have an impact on the surrounding communities.
For more info, check the website of the Jacana SMART Centre:
read more
Interested to support or join?
Home