Training the local private sector in
Simple, Market based, Affordable, and Repairable Technologies
---
The SMART Centre Group
Currently there are 4 running SMART Centres (Tanzania, Malawi, Mozambique and Zambia) and 1 SMART Centre in establishment (Ethiopia). Within the SMART Centre group, the Centres exchange knowledge and experiences and create leverage. They are coordinated by MetaMeta and supported by NGOs including Aqua for All and the SKAT Foundation.
To become a member of the SMART Centre Group, conditions apply;
Quality in technologies
Most SMARTechs are simple but a hard lesson learned is; "Simple is not easy". Details are important. Products disseminated via a SMART Centre need to be technically sound and approved by the SMART Centre Group.
Quality in training and management
Manuals for and trainers in production, installation etc. should be of good quality. Good management is essential and a SMART Centre should generate income and become self sustaining.
Cooperation
A SMART Centre cooperates with a local partner in each country, agrees with the vision and mission of the SMART Centre Group and cooperates with the other members.
SMART WaSH Solutions in times of Corona from TheWaterChannel on Vimeo.
Highlights
New video on EMAS drilling
During the recent training in Kenya, jointly organised by EMAS International and the SMART Centre Group EMAS drilling was introduced at the Aqua Clara Centre.
EMAS drilling is a low-cost drilling method, capable of drilling wells of up to 80 meters in relatively soft soils.
A team from the WOT in Enschede was present and develop a video tutorial of the EMAS Drilling Technology. The video is now available on the Youtube-channel of the WOT.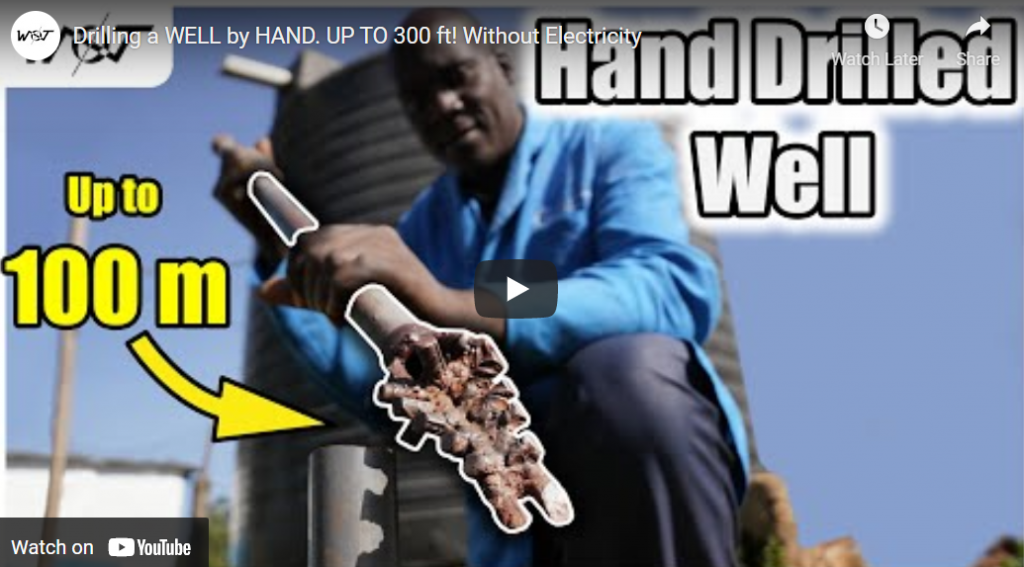 read more
Feedback from the training course @ Aqua Clara, Kenya
The SMART Centre Group and EMAS, together with Aqua Clara Kenya, recently organised a training on Self-supply technologies, at the Aqua Clara Centre in Kisii, Kenya.
A diverse group of participants from Kenya, Cameroon and Ethiopia gathered for two weeks. During the course the participants were introduced to various EMAS technologies and SMARTechs, including the drilling, hand pumps and solar pumps.
A brief training report can be accessed here.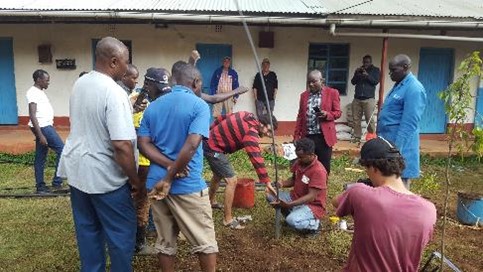 Documentary on the SMART Centre in Malawi
The CCAP SMART Centre in Malawi was recently visited by Laurène and Valentin, a French couple and travelling through Africa in our 4×4 van 'Uyo'. As part of their trip they visit interesting local initiatives and share their experiences through their blog.
At the SMART Centre they visited a few days and worked with Alex, one of the trained drillers. Laurène and Valentin made a very nice movie giving a good impression of the work of the SMART Centre and the entrepreneurs.
Check out their website here: https://uyospassengers.fr/en/focus-association-low-tech-smart-centre-malawi-in-mzuzu/.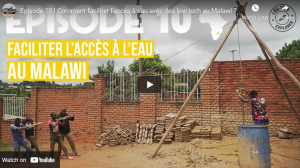 read more
Interested to support or join?
Home