Training the local private sector in
Simple, Market based, Affordable, and Repairable Technologies
---
The SMART Centre Group
Currently there are 4 running SMART Centres (Tanzania, Malawi, Mozambique and Zambia) and 1 SMART Centre in establishment (Ethiopia). Within the SMART Centre group, the Centres exchange knowledge and experiences and create leverage. They are coordinated by MetaMeta and supported by NGOs including Aqua for All and the SKAT Foundation.
To become a member of the SMART Centre Group, conditions apply;
Quality in technologies
Most SMARTechs are simple but a hard lesson learned is; "Simple is not easy". Details are important. Products disseminated via a SMART Centre need to be technically sound and approved by the SMART Centre Group.
Quality in training and management
Manuals for and trainers in production, installation etc. should be of good quality. Good management is essential and a SMART Centre should generate income and become self sustaining.
Cooperation
A SMART Centre cooperates with a local partner in each country, agrees with the vision and mission of the SMART Centre Group and cooperates with the other members.
SMART WaSH Solutions in times of Corona from TheWaterChannel on Vimeo.
Highlights
World Toilet Day – November 19th
Since 2013, the 19th of November is celebrated as World Toilet Day. This years' theme of the official celebrations was 'Sustainable Sanitation and Climate Change'.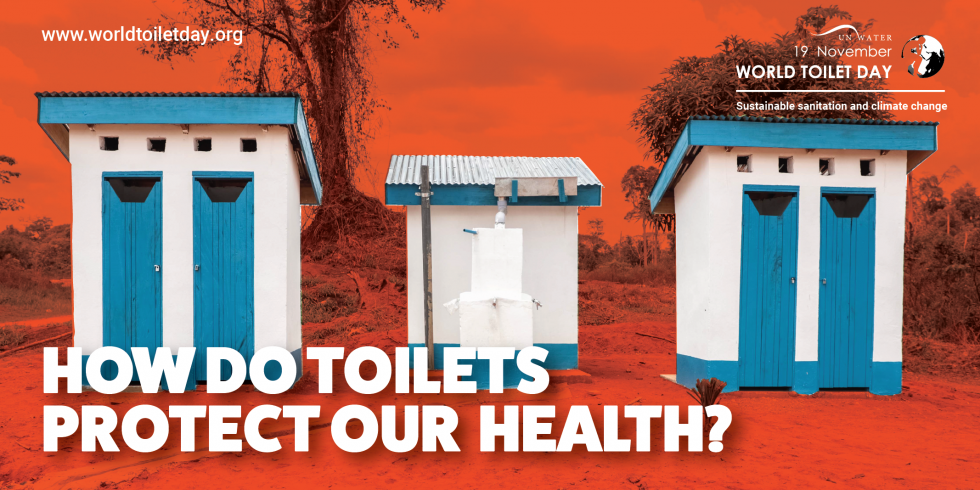 One of the ways in which the SMART Centres contribute towards access to a toilet or latrine is offering a range of options such as zero cement 'corbelled latrines' and SaTopans or Flapper. See also the overview of Sanitation Technologies.
Another interesting set of resources are the timelines with the NICC Foundation is developing. Recently two WASH timelines have been added to the collection. Check them on the website of NICC.
Good progress at the building site of the Jacana SMART Centre, Zambia
Jacana is building a new Jacana Business Centre in Chipata, Zambia. The Jacana SMART Centre will be integrated in this building together with the activities around beekeeping, business training and sustainable agriculture.
Jacana is combining the building of the Business Centre with the training of bricklayers, which will be certified by TEVETA, after successfully completing the exam in April.
So far the fence has been build and a borehole has been drilled. Also the foundation for the office has been constructed.
For a full update, visit the website of the Jacana SMART Centre.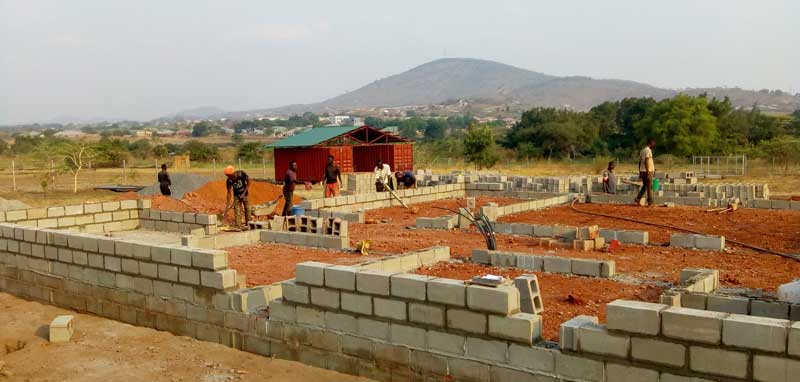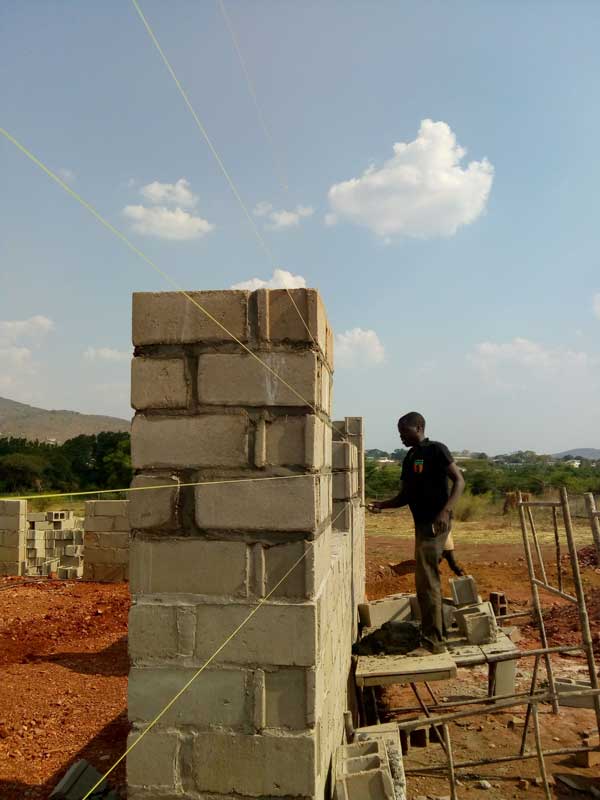 Interested to support or join?
Home