Our vision: Water, sanitation and food for all.
The activities of the SMART Centres are supported through the 'SMART Centre Foundation' or 'Stichting SMART Centre' in Dutch. The website of the foundation is www.stichtingsmartcentre.nl (website is in Dutch).
Stichting SMART Centre, Apeldoorn
NL14TRIO0379222256
Mail: henkholtslag49@gmail.com
KvK: 70882029
www.stichtingsmartcentre.nl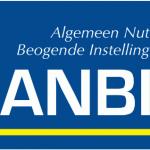 The foundation has a ANBI status so the donations are tax-deductible.
Foundation