Training the local private sector in
Simple, Market based, Affordable, and Repairable Technologies
---
The SMART Centre Group
Currently there are 4 running SMART Centres (Tanzania, Malawi, Mozambique and Zambia) and 1 SMART Centre in establishment (Ethiopia). Within the SMART Centre group, the Centres exchange knowledge and experiences and create leverage. They are coordinated by MetaMeta and supported by NGOs including Aqua for All and the SKAT Foundation.
To become a member of the SMART Centre Group, conditions apply;
Quality in technologies
Most SMARTechs are simple but a hard lesson learned is; "Simple is not easy". Details are important. Products disseminated via a SMART Centre need to be technically sound and approved by the SMART Centre Group.
Quality in training and management
Manuals for and trainers in production, installation etc. should be of good quality. Good management is essential and a SMART Centre should generate income and become self sustaining.
Cooperation
A SMART Centre cooperates with a local partner in each country, agrees with the vision and mission of the SMART Centre Group and cooperates with the other members.
Highlights
Watch our new clip
Take a few minutes to have a look at our new video clip explaining the SMART Centre Approach
SMART Centres in Stockholm
This year the SMART Centres will also be represented at the World Water Week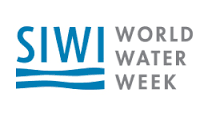 in Stockholm from the 27th of August until the 1st of September. You find us there at stand no. 18 together with social enterprise Basic Water Needs, showcasing various SMARTechs, including the Tulip Water Filter. This is an effective and affordable filter for the Base of the Pyramid, produced in both Africa and Asia.  Please visit us at stand no.18 for demonstrations, a cup of safe water, material on various SMARTechs and explorations on how we can work together to accelerate reaching the water related SDGs.
Interested to support or join?
Home