Training the local private sector in
Simple, Market based, Affordable, and Repairable Technologies
---
The SMART Centre Group
Currently there are 4 running SMART Centres (Tanzania, Malawi, Mozambique and Zambia) and 1 SMART Centre in establishment (Ethiopia). Within the SMART Centre group, the Centres exchange knowledge and experiences and create leverage. They are coordinated by MetaMeta and supported by NGOs including Aqua for All and the SKAT Foundation.
To become a member of the SMART Centre Group, conditions apply;
Quality in technologies
Most SMARTechs are simple but a hard lesson learned is; "Simple is not easy". Details are important. Products disseminated via a SMART Centre need to be technically sound and approved by the SMART Centre Group.
Quality in training and management
Manuals for and trainers in production, installation etc. should be of good quality. Good management is essential and a SMART Centre should generate income and become self sustaining.
Cooperation
A SMART Centre cooperates with a local partner in each country, agrees with the vision and mission of the SMART Centre Group and cooperates with the other members.
Highlights
Updated resource: Poster with '6 Practical ideas for SDG6 and related SDGs'
We have updated the poster which was presented at RWSN 2016, presenting 6 practical ideas to SDG6 and related SDGs 1 (Poverty), 2 (Food), 3 (Health) and 8 (Youth Employment).
The updated poster can be accessed through the resources page.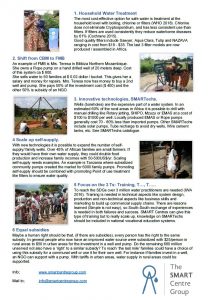 Providing water for all, to a growing population in developing countries; EMAS and SMART Centres are joining forces
 The only way to provide water for all, to a growing population in developing countries, is to capacitate the same people to solve that problem. EMAS and SMART Centres have been training and guiding small-scale entrepreneurs in developing countries for many years. Trained entrepreneurs now supply affordable water technologies to communities and households in over 20 countries serving more than 2 million people.
EMAS and SMARTechnologies are complimentary and the organisations share the same philosophy towards sustainable development. Our mutual goal is to establish supply chains of Market-based, Affordable and Replicable technologies that are also fit for households (Self-supply). By joining forces SMART Centres and EMAS will increase the number of small water enterprises, make them more robust and offer a larger variety of technologies and services to their customers.
"We believe that investing in capacity building creates the conditions for sustainable rural water supply."
Interested ? Then contact us at:
info@smartcentregroup.com or info@emas-international.de
More info:
www.smartcentregroup.com or www.emas-international.de
www.youtube.com/jacanahelp or www.youtube.com/user/EMASbolivia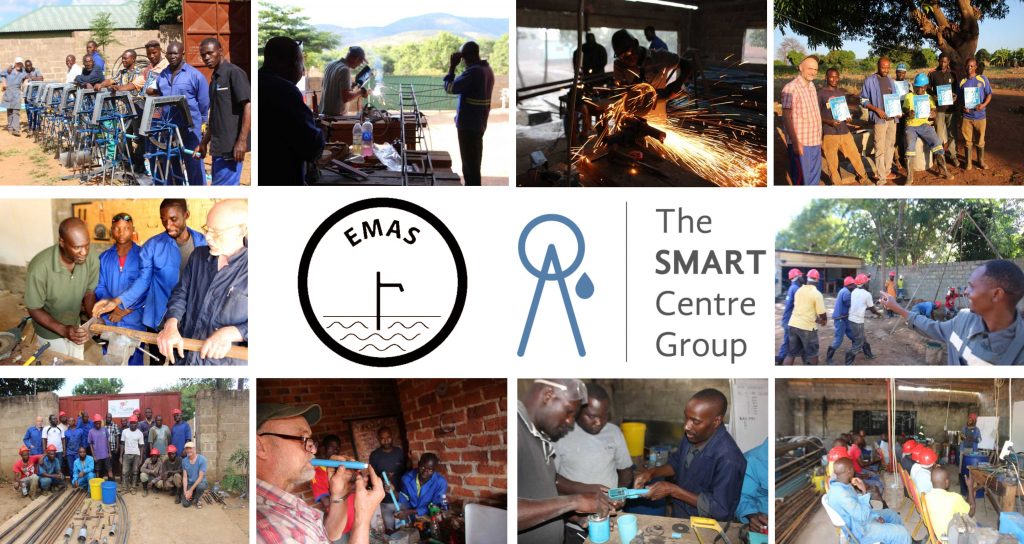 SMART Centres at Wilde Ganzen / Partin day
Wilde Ganzen and Partin recently organised a day for their members. Walter Mgina and Henk Gijsselhart represented the SMART Centre Foundation and Reinier represented the SMART Centre Group. It was a fruitful day with new contacts and valuable insights.
Wilde Ganzen currently supports two projects with the SMART Centres in Zambia and Malawi, for which it tops up funds raised through Rotary clubs.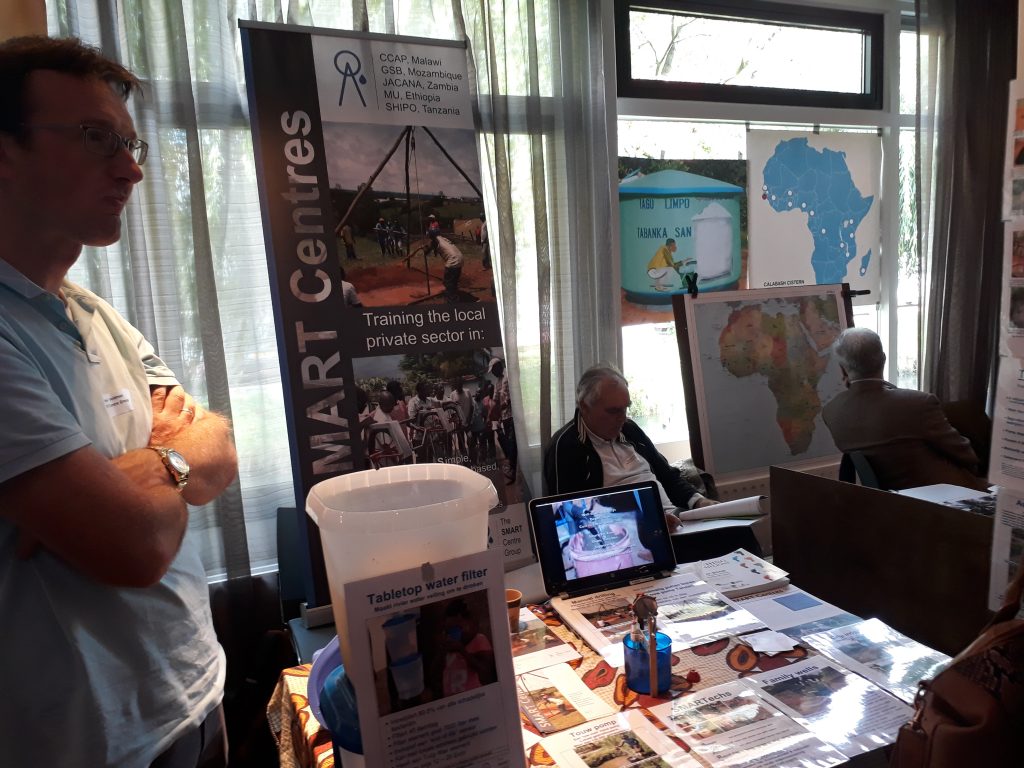 Interested to support or join?
Home