Training the local private sector in
Simple, Market based, Affordable, and Repairable Technologies
---
The SMART Centre Group
Currently there are 4 running SMART Centres (Tanzania, Malawi, Mozambique and Zambia) and 1 SMART Centre in establishment (Ethiopia). Within the SMART Centre group, the Centres exchange knowledge and experiences and create leverage. They are coordinated by MetaMeta and supported by NGOs including Aqua for All and the SKAT Foundation.
To become a member of the SMART Centre Group, conditions apply;
Quality in technologies
Most SMARTechs are simple but a hard lesson learned is; "Simple is not easy". Details are important. Products disseminated via a SMART Centre need to be technically sound and approved by the SMART Centre Group.
Quality in training and management
Manuals for and trainers in production, installation etc. should be of good quality. Good management is essential and a SMART Centre should generate income and become self sustaining.
Cooperation
A SMART Centre cooperates with a local partner in each country, agrees with the vision and mission of the SMART Centre Group and cooperates with the other members.
SMART WaSH Solutions in times of Corona from TheWaterChannel on Vimeo.
Highlights
New SMART Centre in Niger, engaged in COVID response
Under the umbrella of the EERN (Evangelical Church in the Republic of Niger (EERN)) a new SMART Centre recently started. Jim McGill, who was also involved in the setting up of the SMART Centre in Malawi is now working in both Niger and South Sudan.
As one of the responses for the COVID-pandemic and the SMART Centre in Niamey recently held a training for female community leaders in the construction of dip taps and other handwashing stations. These simple, but effective technologies can be made at no cost, using locally available materials.
For more info on Smart Hygiene Solutions, check the recently published brochure.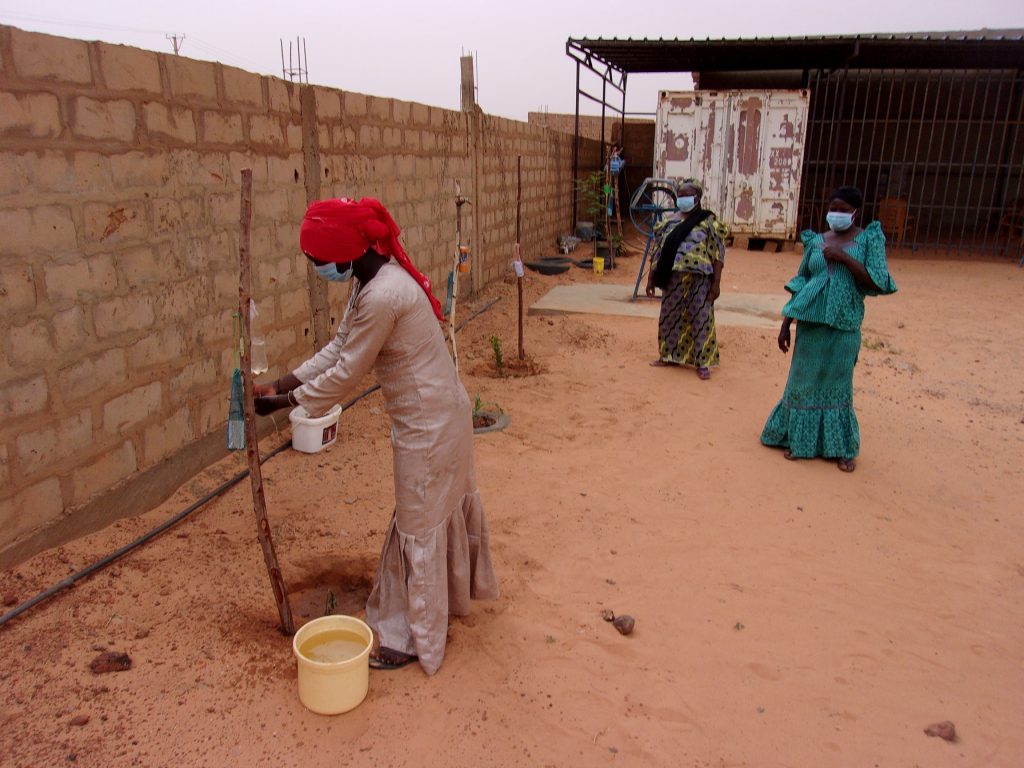 read more
Brighton Kaniki, pump producer in Malawi, featured in National newspaper
Brighton Kaniki is the owner of Zaluso Plumbing and Engineering Works in Kasungu, Malawi and one of the welders trained through the CCAP SMART Centre in Malawi in the production of Rope Pumps. Brighton was recently interviewed for The Times, one of the main newspapers in Malawi.
The article can be accessed through times.mw or downloaded here.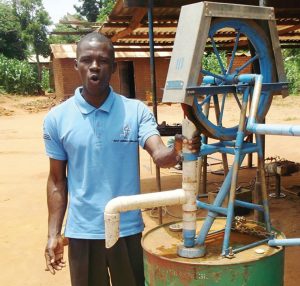 Recordings of Webinar available
The WaterChannel hosted a successful webinar on 'SMART WaSH Solutions in times of Corona'.
The recording and the presentations are available through the resources page of the SMART Centre Group.
We thank all those participated for the questions and discussions and look forward to hear more from you. Any feedback or ideas can be shared through info@smartcentregroup.com.
read more
Interested to support or join?
Home