Training the local private sector in
Simple, Market based, Affordable, and Repairable Technologies
---
The SMART Centre Group
Currently there are 4 running SMART Centres (Tanzania, Malawi, Mozambique and Zambia) and 1 SMART Centre in establishment (Ethiopia). Within the SMART Centre group, the Centres exchange knowledge and experiences and create leverage. They are coordinated by MetaMeta and supported by NGOs including Aqua for All and the SKAT Foundation.
To become a member of the SMART Centre Group, conditions apply;
Quality in technologies
Most SMARTechs are simple but a hard lesson learned is; "Simple is not easy". Details are important. Products disseminated via a SMART Centre need to be technically sound and approved by the SMART Centre Group.
Quality in training and management
Manuals for and trainers in production, installation etc. should be of good quality. Good management is essential and a SMART Centre should generate income and become self sustaining.
Cooperation
A SMART Centre cooperates with a local partner in each country, agrees with the vision and mission of the SMART Centre Group and cooperates with the other members.
Highlights
SHIPO drilling included in the Siemens Foundation 'empowering people. Network'-website.
SHIPO manual tube well drilling has recently been added as one of the 'technologies for basic needs' on the Siemens Foundation website. This step is a recognition of the potential of this, and other SMARTechs to contribute to increased access to Water and Sanitation.
See https://www.empowering-people-network.siemens-stiftung.org/ for the information as well as other technologies that empower people.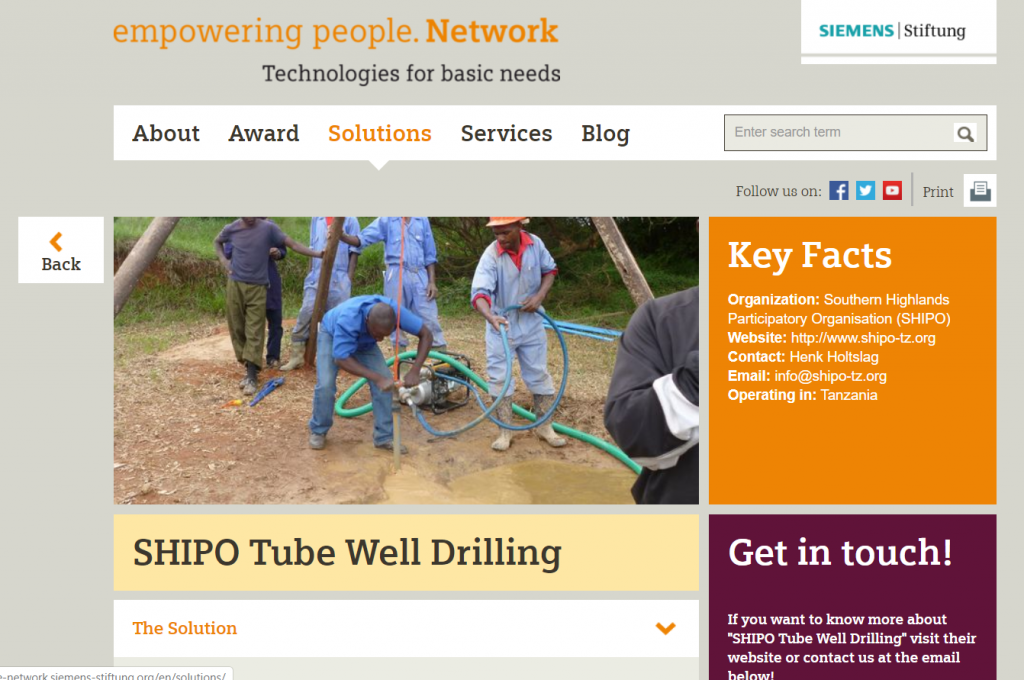 Short course on Self-supply Technologies @ SMART Centre Malawi
The CCAP SMART Centre Malawi, in collaboration with the SMART Centre Group, is organizing a short course on low-cost Water and Sanitation Technologies with a focus on Self-supply. The Short Course will take place from Monday 8 June - Friday 12 June 2020.
For more info and registration visit the website of the CCAP SMART Centre in Mzuzu, Malawi: http://www.smartcentremalawi.com/index.php/2020/03/11/short-course-on-self-supply-technologies/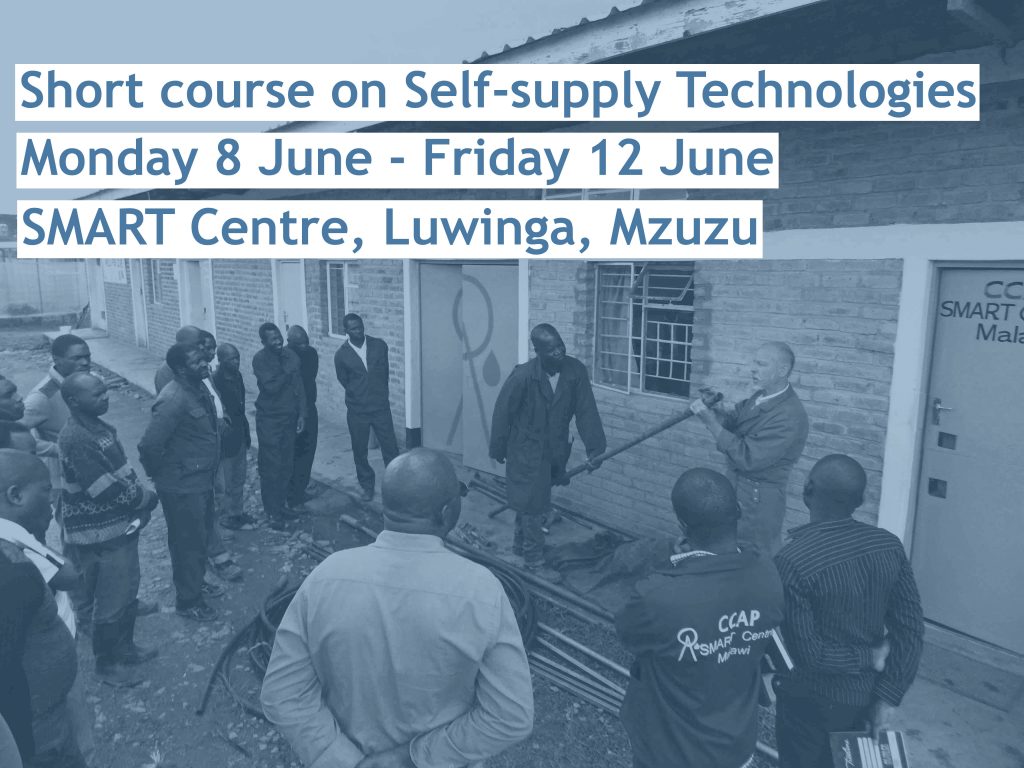 CCAP SMART Centre Malawi featured in Rotary Magazine
Rotary Club Apeldoorn-'t Loo has been a long time supporter of the SMART Centre in Malawi through the 'Walking for Water' fundraising activities. Recently the Rotary Magazine published a short article on this long term partnership, underlining the need for local production through local businesses.
The full article can be accessed through the website of Rotary Netherlands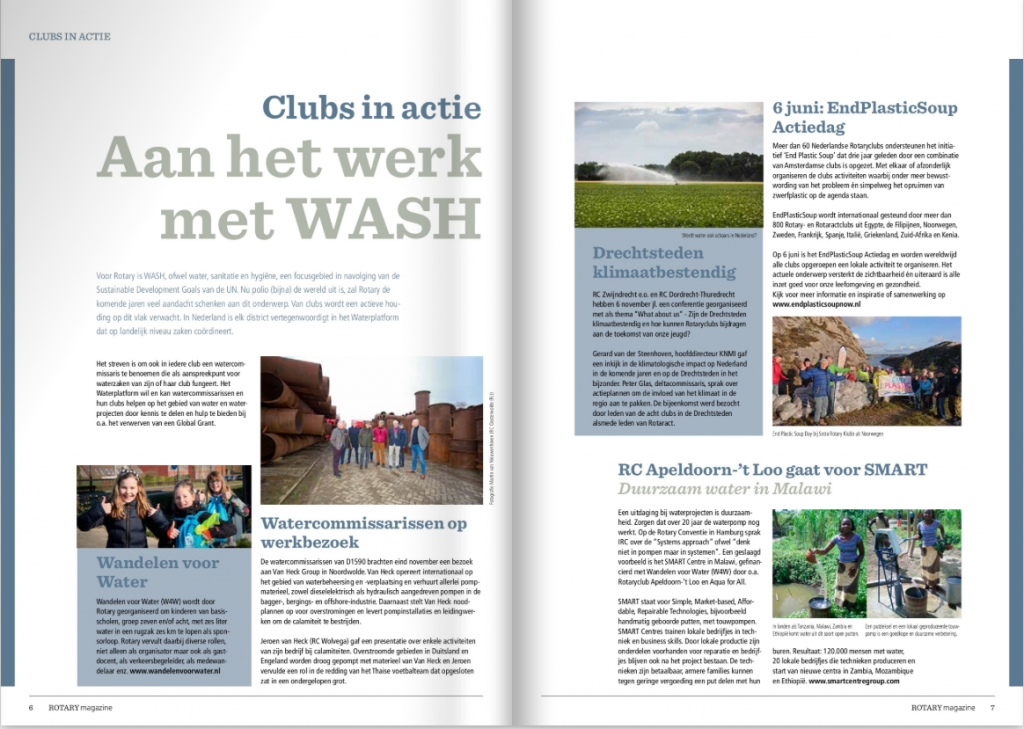 Read more to access the article.
read more
Interested to support or join?
Home