Training the local private sector in
Simple, Market based, Affordable, and Repairable Technologies
---
The SMART Centre Group
Currently there are 4 running SMART Centres (Tanzania, Malawi, Mozambique and Zambia) and 1 SMART Centre in establishment (Ethiopia). Within the SMART Centre group, the Centres exchange knowledge and experiences and create leverage. They are coordinated by MetaMeta and supported by NGOs including Aqua for All and the SKAT Foundation.
To become a member of the SMART Centre Group, conditions apply;
Quality in technologies
Most SMARTechs are simple but a hard lesson learned is; "Simple is not easy". Details are important. Products disseminated via a SMART Centre need to be technically sound and approved by the SMART Centre Group.
Quality in training and management
Manuals for and trainers in production, installation etc. should be of good quality. Good management is essential and a SMART Centre should generate income and become self sustaining.
Cooperation
A SMART Centre cooperates with a local partner in each country, agrees with the vision and mission of the SMART Centre Group and cooperates with the other members.
Highlights
New SMART Centre in South Sudan welcomed by Ministry
Director General Peter Mahal Dhieu Akat (left) at the Ministry of Water Resources and Irrigation in South Sudan announced the establishment of a Smart Centre in his country. He expects that the centre will bring his country more practical skills for drilling bore holes for ground water and placing hand pumps. According to Mr Akat, South Sudan lacks a facility for such vocational training of water technicians. Henk Holtslag (right) of the Smart Centre Group expects the new training facility to become operational later this year. It will be the fifth Eastern African country to have a facility to train water technicians in drilling wells, and in manufacturing and selling hand and rope pumps. The Smart Centres also train entrepreneurs to sell these affordable and repairable water supply products in rural areas. By building a local supply chain that includes skills and maintenance, Holtslag experienced that this approach is the best guarantee to avoid wells to dry up and pumps to be left unused when broken down.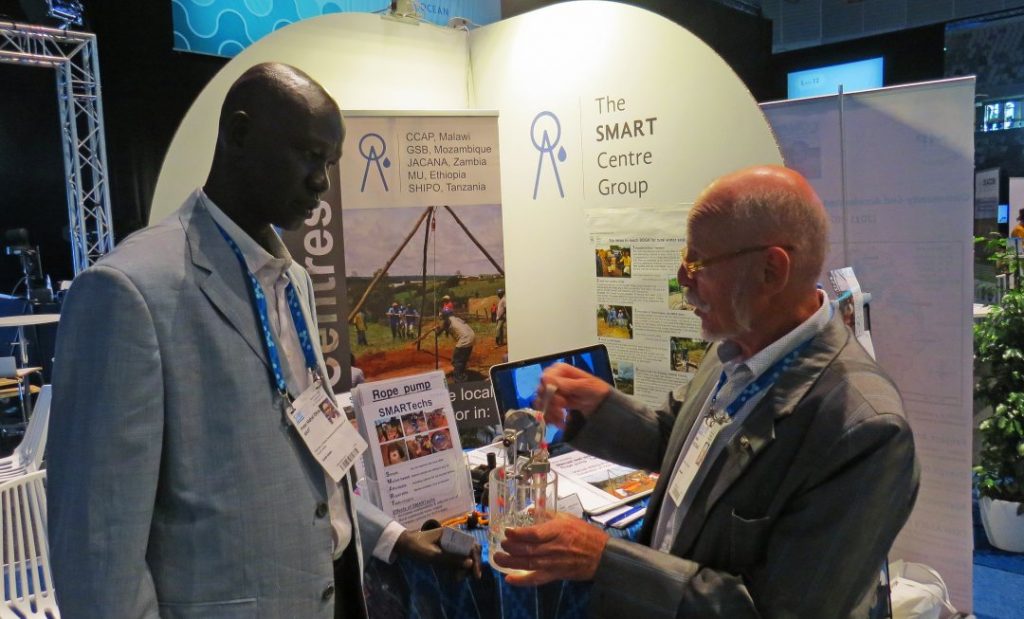 The full news item can be accessed through the website www.dutchwatersector.com.
SMART Centres and Marshall Plan
At the 2019 Stockholm World Water Week, where SMART Centres had a booth and several presentations, an initiative started called "Marshall plan for water for Africa", including the need for vocational training as done by the Centres. For more info, see the press release.

This proposal may fit into the German proposal a Marshall plan with Africa which was published last year (Denkschrift Afrika).
We hope the initiative will give a boost to the much needed capacity building of WASH practitioners such as the companies the SMART Centres are working with.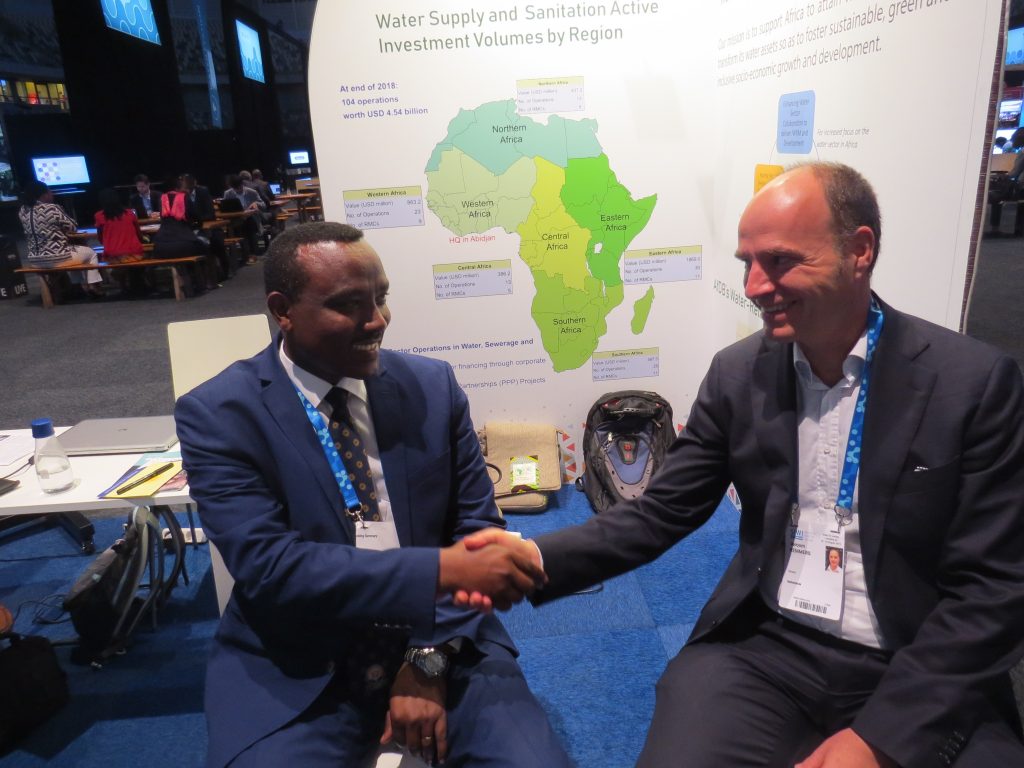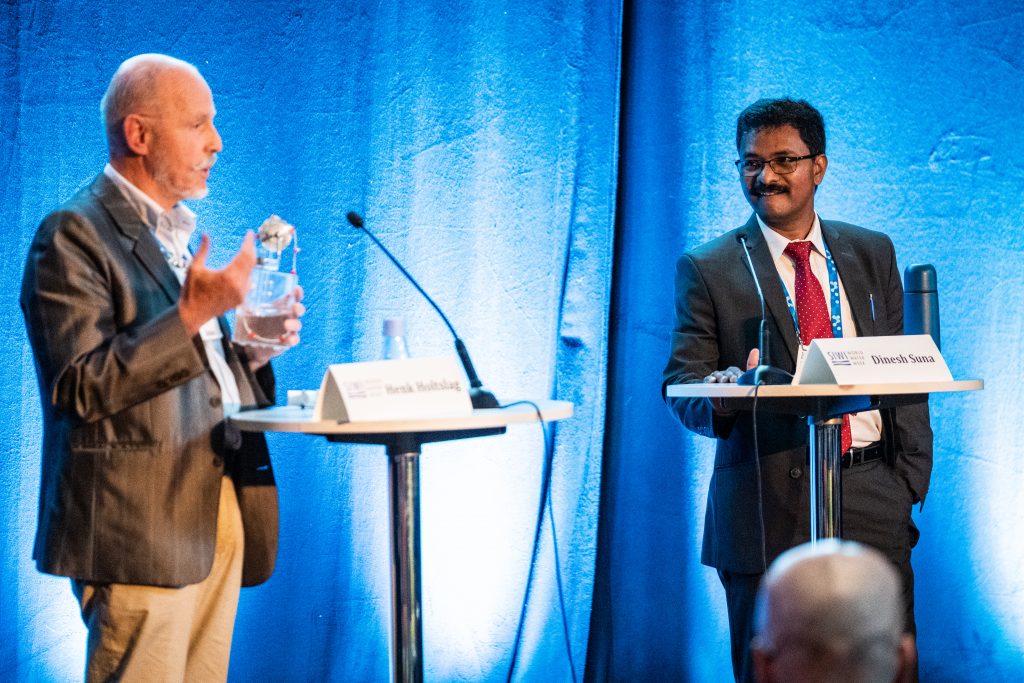 SMART Centres at Stockholm Water Week
August 2019

At this conference the SMART Centres will have a booth D 11 and will present at several sessions including a session in Water entrepreneurs Sunday afternoon (25 Aug) and a session in Sanitation entrepreneurs on Wednesday (28 Aug) and activities of SMART Centre Malawi for Faith & Water on Thursday (29 Aug). For more information, see also the program.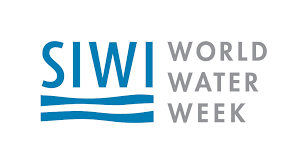 Interested to support or join?
Home