Training the local private sector in
Simple, Market based, Affordable, and Repairable Technologies
---
The SMART Centre Group
Currently there are 4 running SMART Centres (Tanzania, Malawi, Mozambique and Zambia) and 1 SMART Centre in establishment (Ethiopia). Within the SMART Centre group, the Centres exchange knowledge and experiences and create leverage. They are coordinated by MetaMeta and supported by NGOs including Aqua for All and the SKAT Foundation.
To become a member of the SMART Centre Group, conditions apply;
Quality in technologies
Most SMARTechs are simple but a hard lesson learned is; "Simple is not easy". Details are important. Products disseminated via a SMART Centre need to be technically sound and approved by the SMART Centre Group.
Quality in training and management
Manuals for and trainers in production, installation etc. should be of good quality. Good management is essential and a SMART Centre should generate income and become self sustaining.
Cooperation
A SMART Centre cooperates with a local partner in each country, agrees with the vision and mission of the SMART Centre Group and cooperates with the other members.
Highlights
SMART Centres meet in Malawi. March 2018
After 5 days of intense discussions, field visits and working sessions we can look back on a fruitful second SMART Centre meeting. Many topics were covered from Family Based Management to monitoring using online tools such as mWater. And of course, several very inspiring field visits were undertaken, of which one to Mr. Gondwe, near Mzuzu. He runs a very successful sanitation business and inspired us all with his work on the use of urine and feces to make his vegetable garden flourish.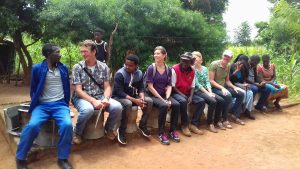 SMART Centre approach featured in 'Deal Book'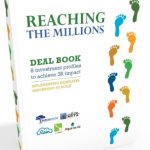 On the 22nd of March, during World Water Day, a new joint publication of the 3R group was launched: Reaching the millions - investment profiles to achieve 3R impact. It clearly makes a case why it is not only worth the investment to put money in water harvesting, it is urgent. read more
Interested to support or join?
Home