Training the local private sector in
Simple, Market based, Affordable, and Repairable Technologies
---
The SMART Centre Group
Currently there are 4 running SMART Centres (Tanzania, Malawi, Mozambique and Zambia) and 1 SMART Centre in establishment (Ethiopia). Within the SMART Centre group, the Centres exchange knowledge and experiences and create leverage. They are coordinated by MetaMeta and supported by NGOs including Aqua for All and the SKAT Foundation.
To become a member of the SMART Centre Group, conditions apply;
Quality in technologies
Most SMARTechs are simple but a hard lesson learned is; "Simple is not easy". Details are important. Products disseminated via a SMART Centre need to be technically sound and approved by the SMART Centre Group.
Quality in training and management
Manuals for and trainers in production, installation etc. should be of good quality. Good management is essential and a SMART Centre should generate income and become self sustaining.
Cooperation
A SMART Centre cooperates with a local partner in each country, agrees with the vision and mission of the SMART Centre Group and cooperates with the other members.
Highlights
15000km.org visits the SMART Centre in Malawi
The CCAP SMART Centre in Malawi recently welcomed Gabriela Masfarre and William Maize for a visit to the Centre. Gabriela and William have been travelling around Southern Africa for over 15.000km to document initiatives around water, sanitation, energy and waste management. Based on their visit to the SMART Centre they published a blog on www.15000km.org. See https://15000kmafrica.wordpress.com/2019/10/09/ccap-smart-centre-malawi/ for the full blog.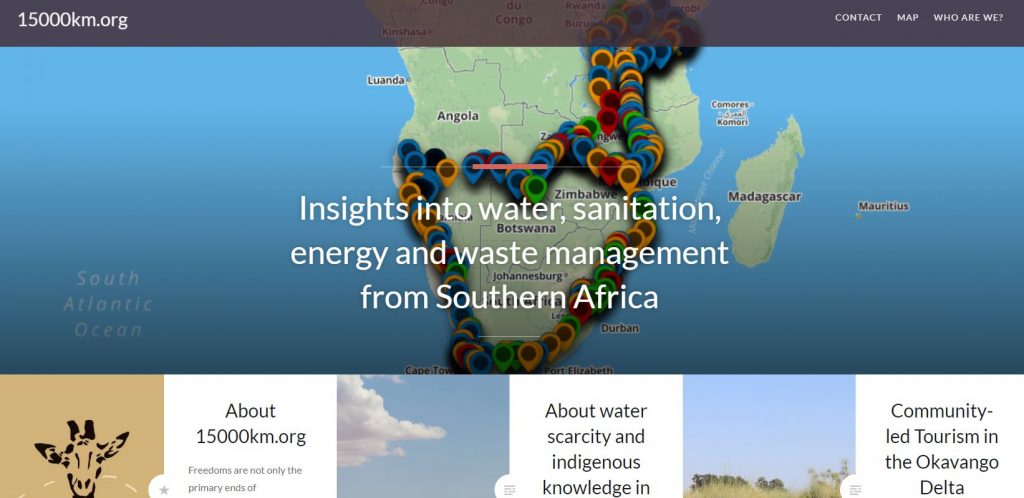 Updated resource: Poster with '6 Practical ideas for SDG6 and related SDGs'
We have updated the poster which was presented at RWSN 2016, presenting 6 practical ideas to SDG6 and related SDGs 1 (Poverty), 2 (Food), 3 (Health) and 8 (Youth Employment).
The updated poster can be accessed through the resources page.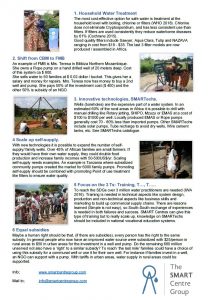 Interested to support or join?
Home