Rotary Club Apeldoorn-'t Loo has been a long time supporter of the SMART Centre in Malawi through the 'Walking for Water' fundraising activities. Recently the Rotary Magazine published a short article on this long term partnership, underlining the need for local production through local businesses.
The full article can be accessed through the website of Rotary Netherlands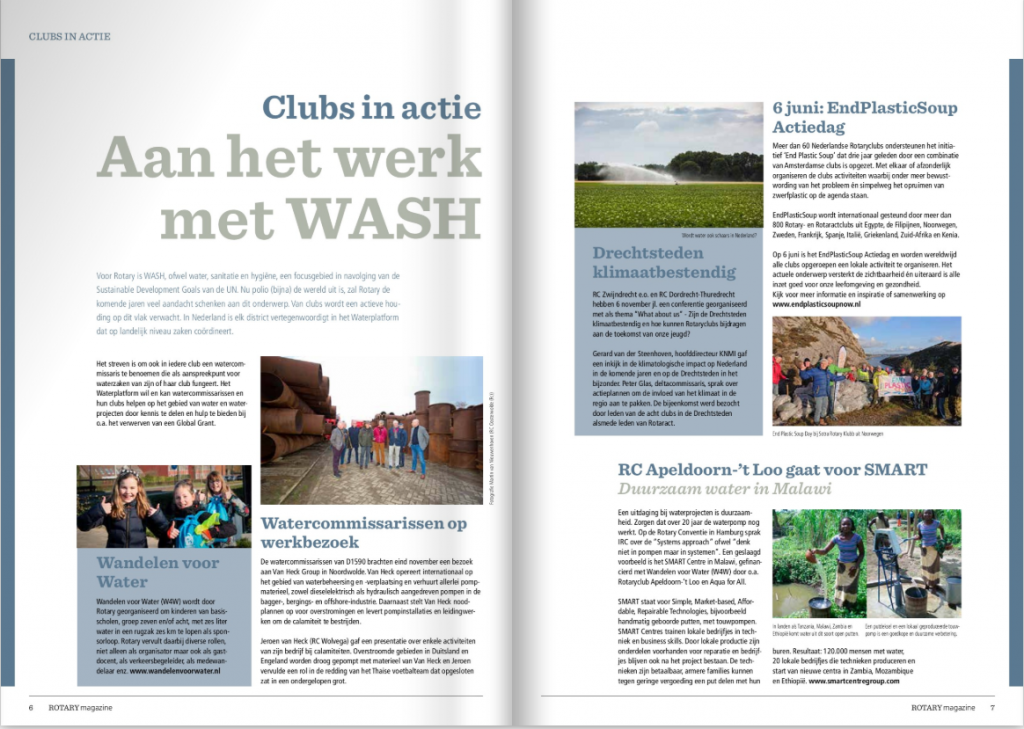 Read more to access the article.