Moses Banda, who is trained as a driller by the Jacana SMART Centre in Chipata, Zambia, has invented a 'Super Slim Solar pump' on the basis of a fuel pump. All parts are ​worldwide ​available in ​common hardware shops ​and shops that ​sell car ​parts. Cost about ​$100 including ​solar panel.
The pump is ​ideal for very ​narrow tube ​wells, starting ​at 2″ (50mm) ​casing and ​bigger. ​Suitable for ​wells that ​produce very ​little water ​because it ​pumps slowly ​but steady. ​After 5½ ​hours an ​overhead tank ​of 1000 liter ​is full. ​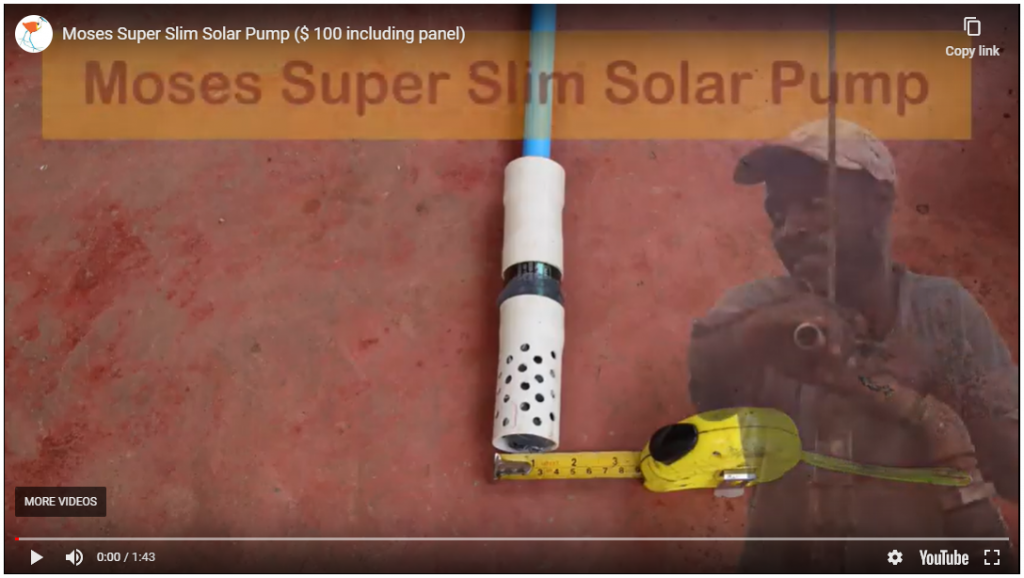 Moses Banda is trained and guided by Jacana SMART Centre Zambia.
Read more to access the video.